Why the Fish Are Always Biting with DreamGirl Sport Fishing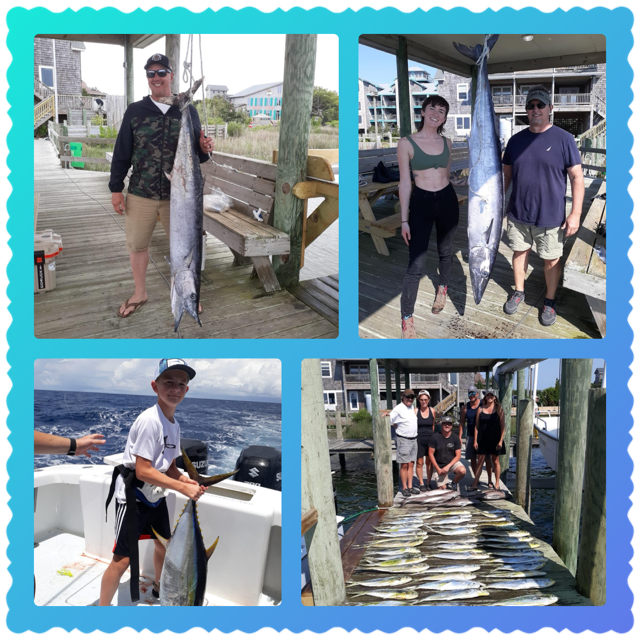 DreamGirl Sport Fishing is located in Ocracoke, North Carolina, and is known for providing a great fishing experience for both beginners and experts. One of the most common questions we receive from anglers is "why are the fish always biting with DreamGirl Sport Fishing?" Here are some reasons why the fish are always biting with us:
Experienced Crew: Our crew has years of experience fishing in the waters around Ocracoke, and they have a deep understanding of the local ecosystem and the behavior of the fish. They know where to find the fish, what bait to use, and how to reel them in.
State-of-the-Art Equipment: We use only the best fishing equipment and modern technology on our boats, ensuring that our guests have the best chance of catching fish. Our boats are equipped with top-of-the-line fish finders, GPS, and other technology that allows us to locate fish quickly and efficiently.
Prime Fishing Grounds: Ocracoke is located in an area that is known for its abundance of fish species, including tuna, mahi-mahi, billfish, snapper, and grouper. We fish in prime locations where the fish are plentiful and biting.
Variety of Trips: We offer a variety of fishing trips, including 2, 4, and 10-hour trips, which allows us to tailor the experience to the needs and preferences of our guests. Whether you are a beginner or an expert, we have a trip that will suit your needs.
Passion for Fishing: We are passionate about fishing and love to share our knowledge and experience with our guests. We take pride in helping our guests catch fish and creating a fun and memorable experience for them.
In conclusion, the fish are always biting with DreamGirl Sport Fishing because of our experienced crew, state-of-the-art equipment, prime fishing grounds, variety of trips, and passion for fishing. Book your fishing charter with us today and experience the thrill of catching some of the most sought-after fish species in the waters around Ocracoke.