What's new with Dream Girl Sport Fishing
Come check some of our latest catches!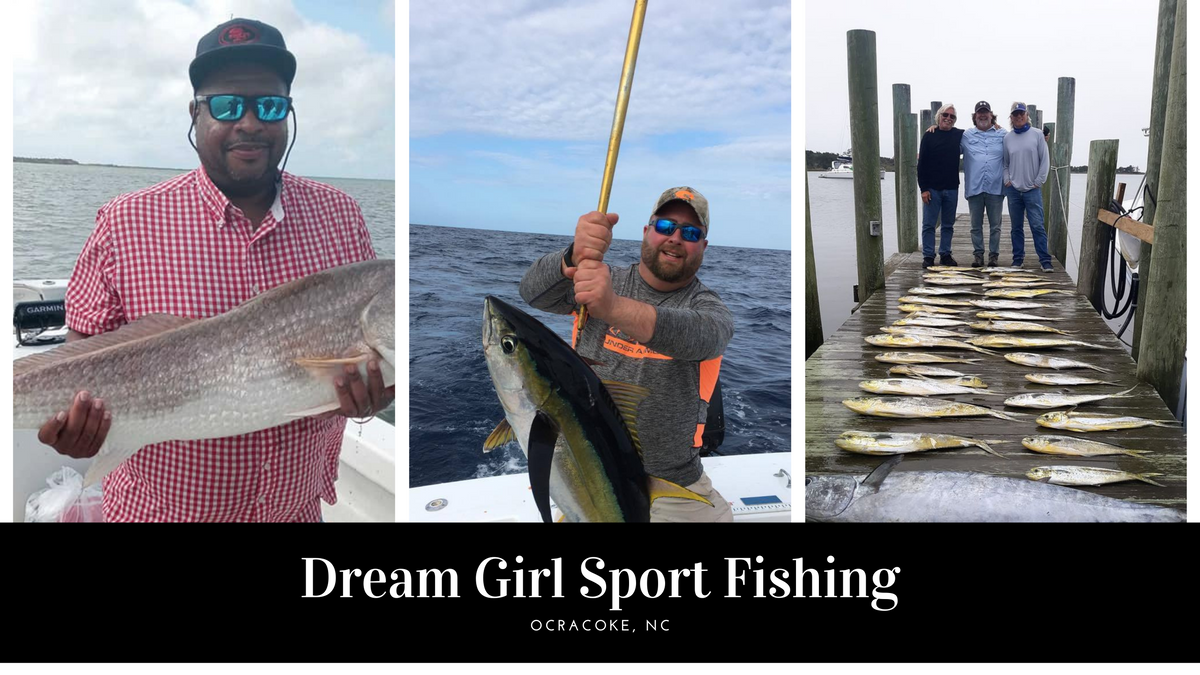 It's a new year and we're all hoping that we can get away sometime soon. So we're reaching out to share our new website and video! Our website features a new online booking tool to make planning easy for you. You can see what's available and book your trip online to secure your preferred day and time. No need to worry about the weather though because we have the contingencies covered. Check out the new site and the easy booking option. https://dreamgirlfishing.com/.
And, just in case you haven't been on the water in a while check out this Dream Girl Sport Fishing video.
https://youtu.be/6FiftG-7MdI
Please share any questions that you may have about sport fishing, charter boat or Ocracoke.
Best from the Dream Girl Sport Fishing Team!