Why Fall is the Best Time for Fishing in Ocracoke with DreamGirl Sport Fishing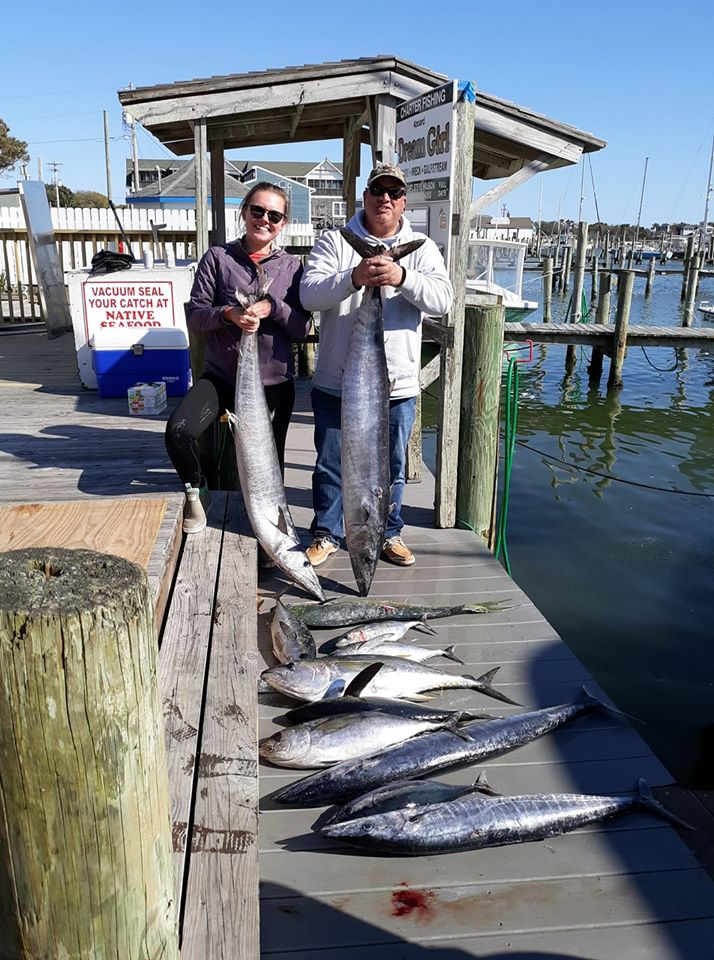 While summer may be the most popular time for fishing, fall can be an even better time to cast your line. The weather is cooler, the crowds have thinned out, and the fish are biting. At DreamGirl Sport Fishing, we believe that fall is the best time for fishing in Ocracoke, and here's why:
Great weather: Fall weather is usually mild and pleasant, with temperatures ranging from the 60s to the 70s. This makes for a comfortable day on the water without the heat and humidity of summer.
Less crowds: With summer vacation season over, the beaches and fishing spots are less crowded, giving you more room to fish and enjoy the beautiful scenery.
Big fish: Fall is the season for big fish, as they start to migrate from the northern waters to the south. The cooler water temperatures also make the fish more active, which means more action on your line.
Variety of fish: Fall brings a variety of fish to the waters around Ocracoke, including Red Drum, Speckled Trout, King Mackerel, and more. Whether you're looking for a trophy fish or a fun day of catching, fall has something for everyone.
Beautiful scenery: The fall foliage around Ocracoke is a sight to see, with the leaves changing colors and the landscape coming to life. The calm waters and clear skies make for a beautiful backdrop for your fishing trip.
At DreamGirl Sport Fishing, we offer fall fishing trips that cater to all skill levels and interests. Whether you're a seasoned angler or a beginner, we have a trip for you. Our captain, Stephen, has over 25 years of experience as a Charter Guide and knows the best spots to fish in the fall.
In conclusion, fall is the best time for fishing in Ocracoke with DreamGirl Sport Fishing. With great weather, less crowds, big fish, a variety of fish, and beautiful scenery, fall has everything you need for an unforgettable fishing trip. Book your fall fishing trip with DreamGirl Sport Fishing today and experience the best fishing Ocracoke has to offer!